Artist Talk with Amina Zoubir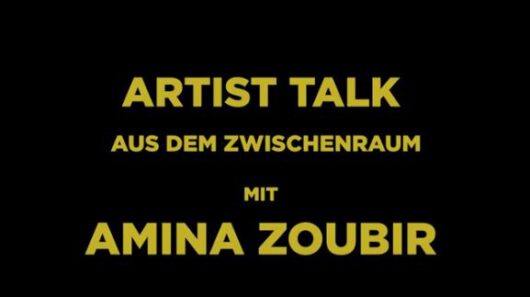 Artist Talk with Amina Zoubir and Stephan Köhler (Kulturforum Süd-Nord), Jana Reimer (Curator MARKK), Skadi Sarnoch (MARKK in Motion).
Editing & Recording: Mohammad Poori
Acknowledgements
Stephan Köhler, Chairperson Kulturforum Süd-Nord
Catharina Winzer, Head of Photo Archive
Björn Lux, Founder M.Bassy
Marleen-Christine Linke, Coordination M.Bassy
Amina Zoubir's collages were created as part of the artist residency "Reversed Exploration", to which she was invited by Kulturforum Süd-Nord e.V. in spring 2021 and presented to MARKK – Museum am Rothenbaum. Her residency was supported by M.Bassy, the Hamburg Authority for Culture and Media and the Liebelt Foundation.