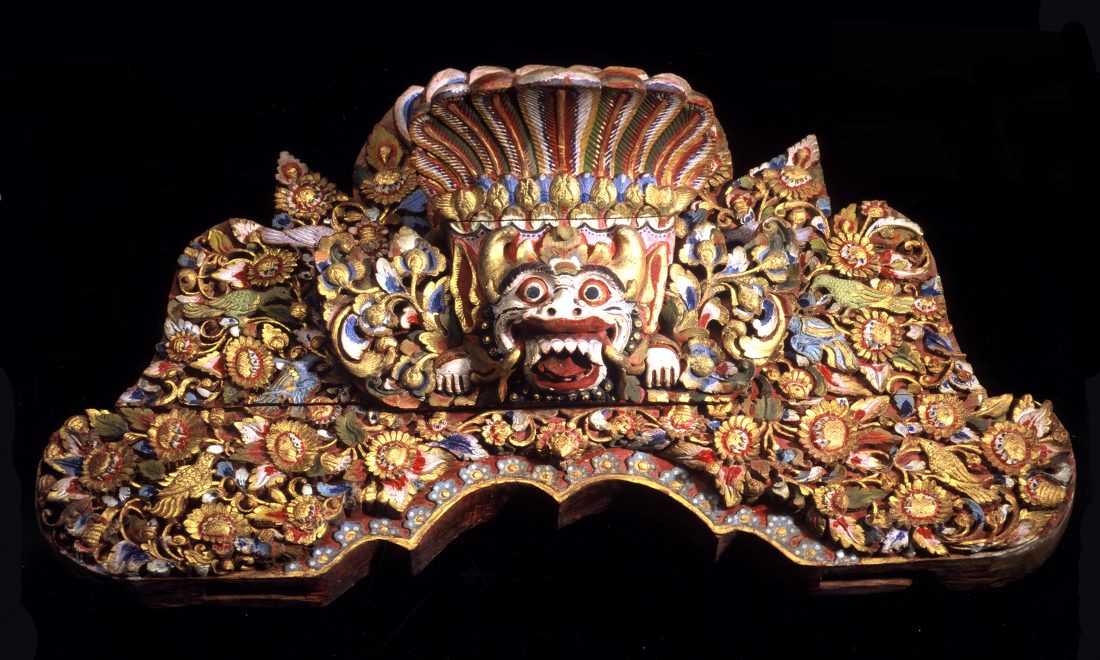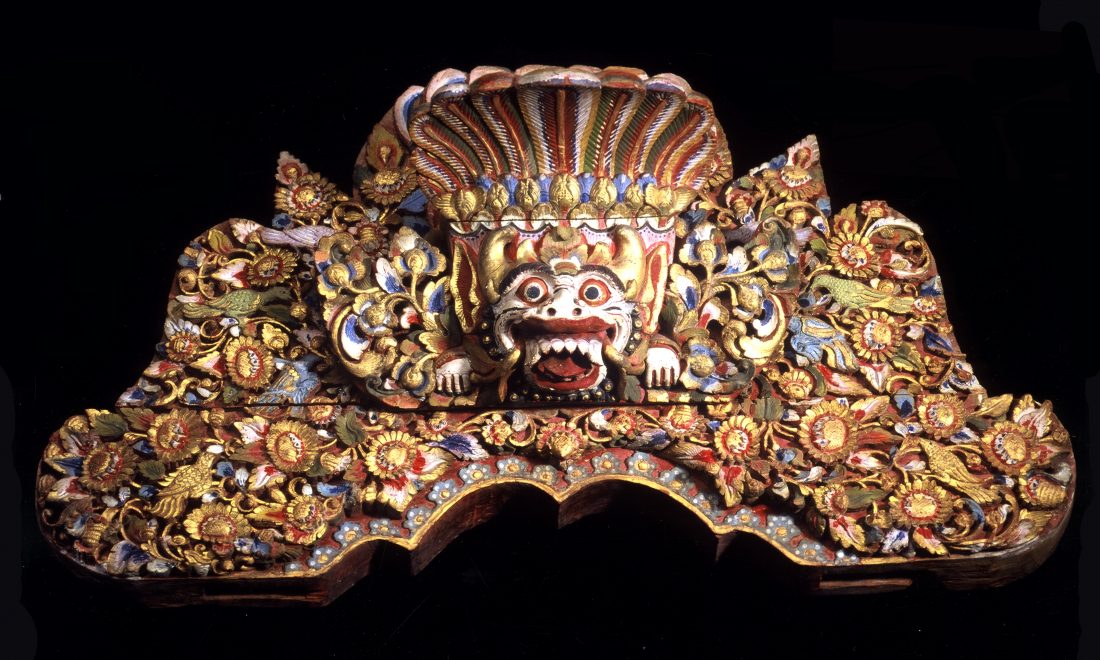 The exhibition was created in 2006 in cooperation with a German-Balinese community and gives an insight into the religion and everyday culture of Bali.
Representations of Hindu gods and demons can be found in art, theater, literature and architecture of the Indonesian island. Many of the traditional ceremonies continue to play an important role and to this day shape people's everyday lives. A tour of five stations invites you to get to know the art of sacrificial offerings in Bali and to comprehend its significance in the multifaceted ritual life marked by various feast days.
The focus of the exhibition is the "Prince's House", a princely building from the 19th century. With the help of the Balinese master builder I Nyoman Artana, the richly ornamented original components from the museum's collection were reassembled and completed with missing architectural parts. The original building was destroyed by a volcanic eruption in 1963.
The exhibition is complemented with the Balinese temple complex in the museum's front garden, which was erected by the same master builder. It was consecrated on May 22nd, 2010 by the priest Ida Bhagawan Dwija as part of a great temple ceremony and was given the name Pura Sangga Bhuwana (Pillar of the Cosmos).