A Glimpse Into Paradise
Historical photographs from Polynesia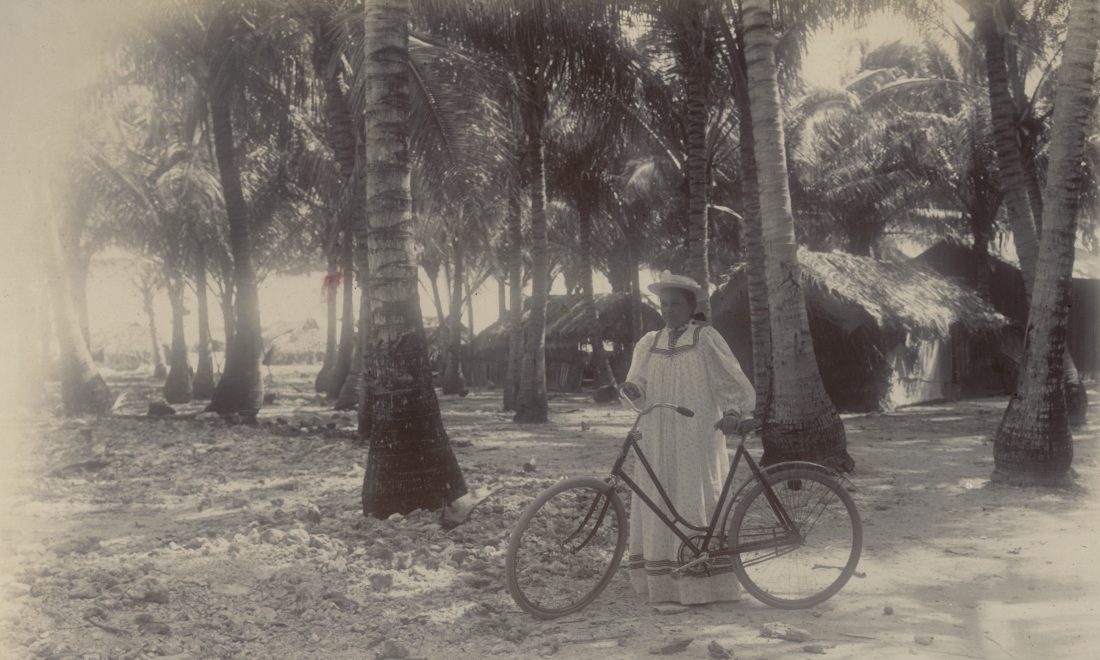 Banana leaves reflect the sunshine, tropical vegetation grows in the background and a small party seeks refuge under the dense shade of the leaves. Almost obscured, several pairs of eyes look into the camera. The scenery recalls images that are firmly anchored in European and colonial memory. "A Glimpse Into Paradise – Historical photographs from Polynesia" addresses these images and endeavors to view them from different angles.
The exhibition explores the use of photographs as travel documents as well as the emerging studio photography at that time. The photographs taken in studios had a wide variety of purposes: Māori used them to record their ancestors, the Hawaiian royal house to stage its power. Europeans made use of them to stage women from the various Pacific regions based on the model of European painting or to take pictures for advertising so-called "ethnological expositions". The exhibition particularly scrutinizes the photographs produced for the research in racial biology.
Other approaches are provided by the individual photo collections of Eduard Arning (1855-1936, physician), Otto Finsch (1839-1917, ethnologist), Carl Emil Scharf (data unknown, merchant) and Adolf Emil Ohle (ca. 1888, merchant). Not only do they speak of the individual views of the four white Europeans of the region between Hawai'i, New Zealand and the Easter Island, but also of the conditions and consequences of transpacific trade relations and the effects of ethnological and anthropological convictions at the time. Simultaneously, they also illustrate the sometimes close links between business, science and personal biographies.
Publication (in German)
Köpke, Wulf and Bernd Schmelz (Ed.), 2014: Blick ins Paradies: Historische Fotografien aus Polynesien. Hamburg: self-published. (Mitteilungen aus dem Museum für Völkerkunde Hamburg, NF 46)
The project to make the photo collection from Polynesia accessible was supported by the exhibition fund of the Free and Hanseatic City of Hamburg.