Alchi – Monastic Jewel in the Himalayas
Monumental Photographs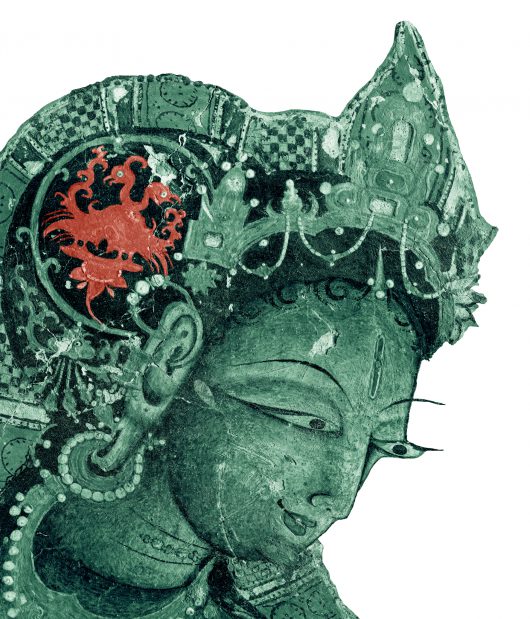 The world-famous Tibeto-Buddhist monastery of Alchi lies at 3,500 meters in the Himalayan province of Ladakh (Northwest India). Inside it houses thousands of rare and incomparable artworks that date back to the 11th century. Their influences range from India and Tibet across Central Asia as well as Iran, even reaching back to Ancient Greece.
As the first step towards a proposed restoration of the temple-site, author, photographer and curator Peter van Ham, in 2017, was given a one-time permission by the Dalai Lama to comprehensively document Alchi in ultra-high-definition photographs. The exhibition shows the monastic artworks in near-to-original size and therewith aims at raising awareness about both the uniqueness and the threats of the place and the necessity to extend conservatory measures to it. Buddhist sculptures from the MARKK Collection highlighting the development of Tibetan art will complement van Ham's works in the exhibition.
An exhibition in cooperation with the association "Society for the Preservation and Promotion of Asian Heritage e.V." (SPAH e.V.).

For this exhibition SPAH e.V. is funded by

Cultural partners 

Catalogue
ALCHI
Treasure of the Himalayas
Peter van Ham
With Amy Heller and Likir Monastery
Foreword by His Holiness the Dalai Lama
Hirmer Publishers
422 pages, 600 illustrations in colour
1 fold-out, maps, drawings
29 x 31 cm, hardcover
ISBN: 978-3-7774-3093-5, € 60