Loose Ends
The Art of Weaving – Marshall Islands – Colonial Legacies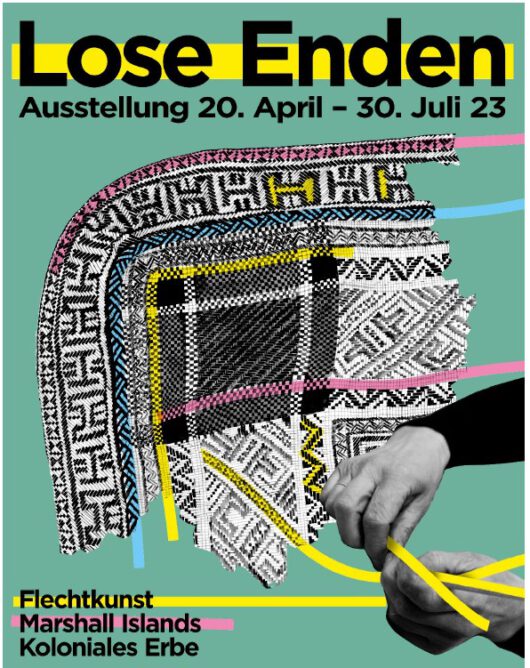 Woven mats from the Marshall Islands are works of art with a wide range of uses as clothing, blankets, wall decorations and much more. Of particular importance are the dress mats known as jaki-ed. For some years now, they have been the focus of a revival project, after having almost completely disappeared from public life in the course of the 20th century and being found almost exclusively in Western museums.
The exhibition pays tribute to weaving as an art form practiced by expert hands. It traces cultural changes and addresses the influences of colonial presence and missionary work. In cooperation with Meitaka Kendall-Lekka, professor at the College of the Marshall Islands, interwoven stories are revealed that connect Hamburg, once a metropolis of colonial trade, with the people of the Marshall Islands to this day. Anfernee Nenol Kaminaga contributes to the exhibition as artist in residence and complements the historical holdings on display with works created in Hamburg.
With financial support of the Hamburg Ministry of Culture and Media. The Art Residency as a project of MARKK in Motion as well as the exhibition were supported by the Initiative for Ethnological Collections of the German Federal Cultural Foundation. The German Lost Art Foundation  supported the provenance research.