Specifications for the museum visit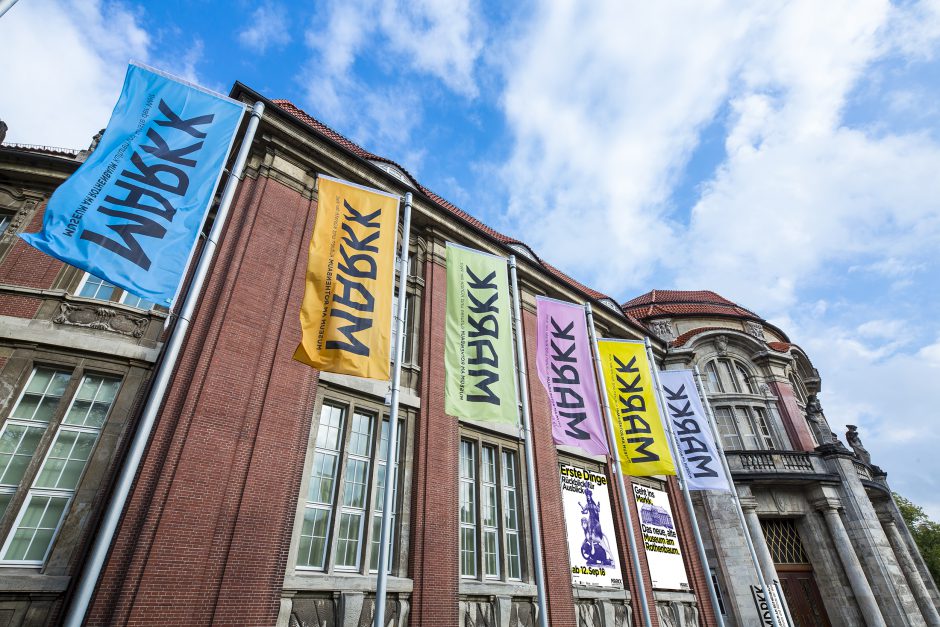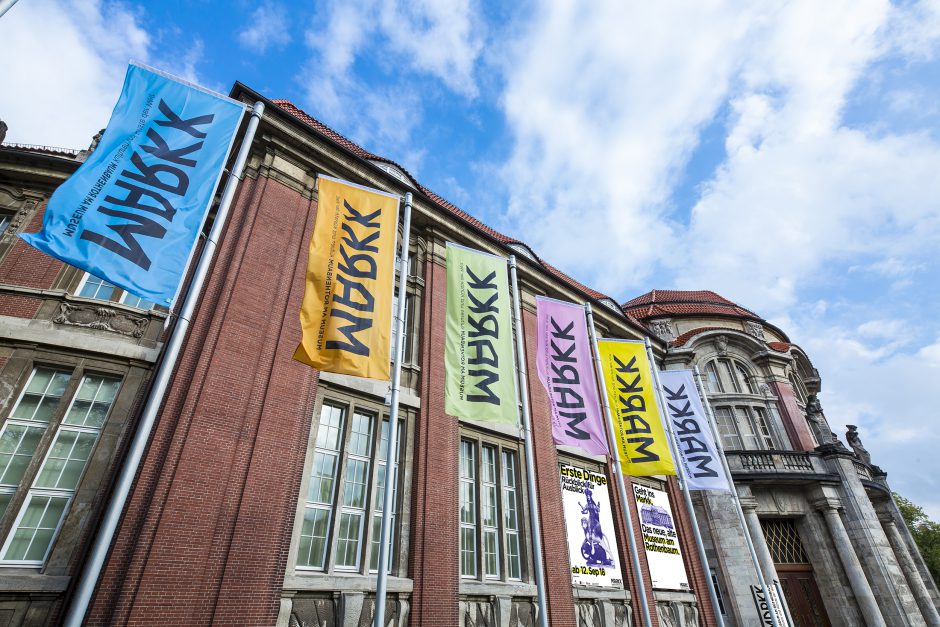 Dear guests,
we are pleased to welcome you to the Museum am Rothenbaum Kulturen und Künste der Welt (MARKK)! Currently, proof of a negative corona test, vaccination or recovery is no longer required for the museum visit. However, leaving contact information is mandatory (manually or via Luca application).
Pre-registration is only required to attend tours and events. You will find a registration option at the bottom of the respective event website, which you can access via our schedule. Proof of a negative corona test, immunization or recovery is however required to attend tours and events.
When you come to the MARKK, we ask that you refrain from carrying large pieces of luggage. Our dressing rooms are currently closed. In addition, we ask that you wear medical mouth/nose protection.
For the listening stations in our exhibitions, we recommend you to bring your own headphones (these can also be purchased inexpensively in our store).
The library opens to individuals by appointment only: Thursday to Sunday, 1-6pm
Contact details for pre-registration:
Mail: bibliothek@markk-hamburg.de
Tel: 040 428879 601, -518, -604, -691
Accessible to all interested persons, even without an entrance ticket to the museum!
Please note the following addition to the house rules for visitors:
Wearing medical masks is mandatory.
If you feel sick and feverish, we must ask you to refrain from visiting the MARKK for everyone's protection.
Please understand that at the entrance we will make sure that only a limited number of visitors are inside the MARKK at the same time while maintaining the minimum distance.
If there are any waiting times, please observe the distance markings.
Please keep the required distance of at least 1.5 meters from other persons, including our supervisors and MARKK employees, within the rooms. Please move around the rooms carefully and cautiously.
Please approach the cash desk one by one and follow the instructions of our team.
Please pay your entrance fee by card if possible.
Please wash your hands in the washrooms and please do not touch objects or surfaces unnecessarily. Disinfectants are also available for your use in the foyer.
Our coat check is not staffed for security reasons. Please keep coats and jackets on and lock large bags in the lockers. If possible, do not bring larger bags or backpacks. Please note that the number of lockers is limited.

The measures listed here are considered a condition for entering the MARKK and must be observed without exception.

For the latest information, sign up for our newsletter and follow us on our social media channels on Facebook, Instagram, Twitter and YouTube!