UnBinding Bodies
Lotos Shoes and Corsets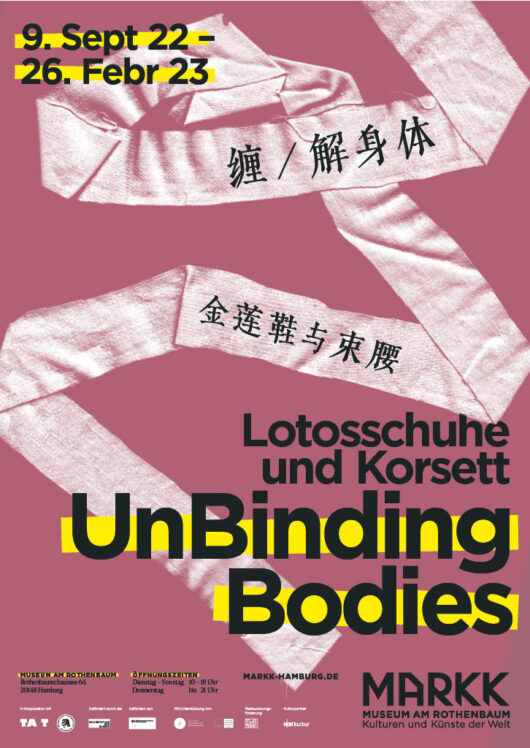 Over a period of a thousand years, Chinese girls had their feet bound to keep them as small as possible. Europeans looked at this ideal of beauty with a mixture of fascination and alienation. In the 19th century, doctors also became interested in the so-called "lotus feet". Many corresponding specimens can still be found in scientific collections today. The exhibition shows these sensitive objects in the context of social, colonial and medical history and examines foot binding as a practice that not simply restricted women, but also had an identity-forming effect. One focus is on the interplay of perceptions of self and others and the intertwining of Chinese and European emancipation movements: Parallel to the "foot liberation" initiatives, women in Europe fought against the corset. The exhibition gives the women a voice. Artistic positions by Zhang Gong, kate-hers RHEE and Zhang Rui enter into a dialogue with the exhibits and open up the perspective on beauty norms and the dressing of bodies in the present.
In cooperation with TA T Raum für forschende Ausstellungspraxis at Humboldt University Berlin.
Supported by the Kulturstiftung des Bundes as well as the Federal Government Commissioner for Culture and the Media, the Stiftung Preussische Seehandlung and the Alfred Toepfer Stiftung F.V.S., restoration funding by the Ernst von Siemens Kunststiftung.