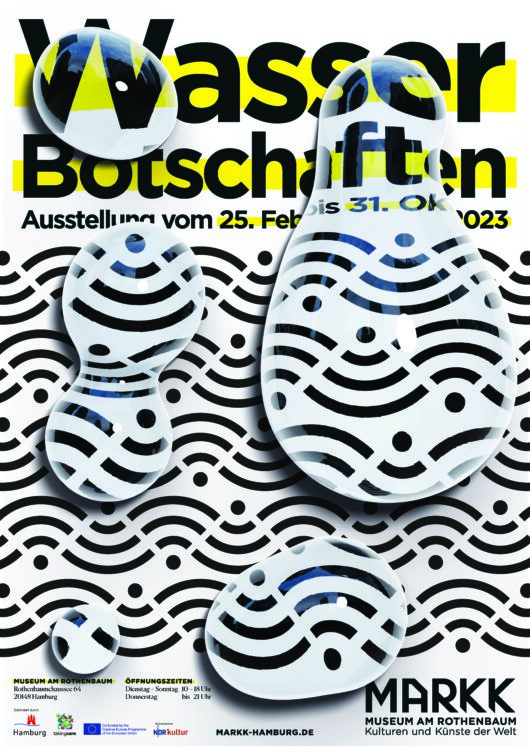 From melting glaciers and sea-level rise to storm surges, drought, and pollution, water affects us all.
But while the consequences of the climate crisis are increasingly felt here at home, the most drastic impacts are unevenly distributed along the colonial power divide. Communities most affected often have experience-based knowledge and ancestral wisdom that have proven effective in protecting water bodies and ecosystems. The exhibition "Water Messages" explores ecological knowledge and water stories stored in MARKK's historical collections and relates them to contemporary water conservation and climate change movements in the Global South.
Through contemporary examples of art and design, the exhibition illuminates the colonial origins of local water crises and introduces new applications for time-honored techniques and practices. It invites us to listen to the messages of water and rethink our relationships beyond human specialness.
The exhibition was developed in collaboration with an international water think tank and designed by the London-based RESOLVE collective. It takes place within the framework of the TAKING CARE project – co-funded by the European Union's Creative Europe program.