The First Journey of the Hamburg South Sea Expedition 1908/1909: Ethnographic Collections in the Context of Colonial Acquisition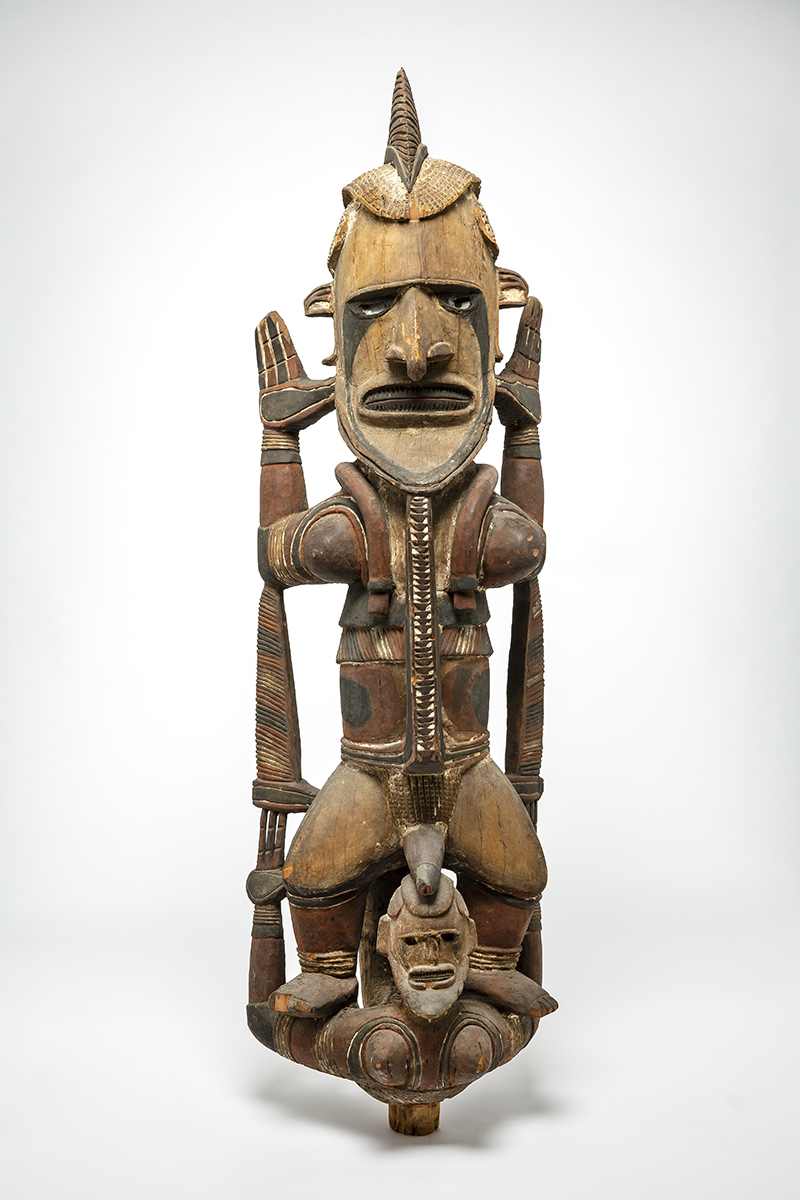 The research project focuses on the provenances and colonial entanglements of collections from Papua New Guinea that were appropriated for the then Hamburg Museum für Völkerkunde (today MARKK) during the first year of the Hamburg South Sea Expedition between 1908 and 1909. The aim of the project is, among other things, to trace the colonial context in its complexity and to develop new perspectives for a further handling of the holdings.
In addition to building collections for the museum, the Hamburg South Seas Expedition, which took place from 1908 to 1910 and was largely financed by the Hamburgische Wissenschaftliche Stiftung (Hamburg Scientific Foundation), pursued colonial interests in opening up territories in Oceania. Violent and abusive actions by expedition members, accompanied by a so-called "police protection force", testify to an exploitative and power-imbalanced colonial knowledge production. This interweaving of colonial-political and scientific interests shaped the expedition to a great extent and therefore also played an important role in regard to the massive "collecting".
Within the framework of the two-year research project, the historical documentation and the cultural meaning of the objects in the MARKK will be examined together with researchers from the University of Papua New Guinea in Port Moresby and the Papua New Guinea National Museum & Art Gallery. Oral traditions will further assist to expand and challenge current perspectives on the objects. In cooperation with representatives of the descendant societies, suspicions of illegitimate acquisition will be investigated.
In the first year of the project, the MARKK's object collections and written archives as well as the estates of those involved in the expedition will be examined. In the second year of the project, partners from Papua New Guinea will travel to Hamburg for several weeks to examine the MARKK's Oceania collections on site. Together, research results will be combined and new findings will be further pursued.
Finally, the information surrounding the collections will be prepared for the public in order to make it internationally accessible, especially in Papua New Guinea. The research results will be recorded in a publication as well as in various online portals of colonial provenance research and will eventually be incorporated into the MARKK's planned new permanent exhibition.
Duration of project: July 1, 2023 – June, 30 2025
Contact:
Jamie Dau
+49 (0)40/428 879 534
jamie.dau@markk-hamburg.de
Student Assistants: Vera Benter, Tobias Gaschler
Funded by

With support from