Symposium "Tithu Between Wor(l)ds. Cultural Items as Art or Artifact"
6 – 7 October, 2022, Museum am Rothenbaum – Kulturen und Künste der Welt
The symposium, which is connected to the current exhibition "Lightning Symbol and Snake Dance. Aby Warburg and Pueblo Art" (MARKK) and the students' online exhibition "Die Wanderer. Katsinam, Tithu und Aby Warburg" (Goethe-Universität, www.diewanderer.info) will discuss the representation of Hopi culture, Katsinam, and, specifically, tithu (known as Katsina dolls or figures). The main question is how the latter should be represented between the poles of ethnography, art, religion, and Hopi culture. What are the possibilities for appropriate representation in light of the ongoing process of decolonizing museums and academic institutions?
The main topics are:
1. The representation of these so-called Katsina Dolls (tithu). As representations of the supernatural Katsinam and given to girls as gifts at ceremonies, it has to be discussed if tithu, which have been commodified since the late 19th century, are some kind of teaching aid, toy, or sacred objects – or a combination of all. This will lead into a discussion how they can and should be handled and exhibited in museums.
2. The appropriation of Hopi art (particularly tithu) by Europeans and Euro-American artists, scholars, and museums (e.g. Aby Warburg, Emil Nolde, André Breton, Man Ray). In this context, the symposium will consider whether there are differences between the American and European views of the figures. Cultural transfer or cultural diffusion is also not a one-way street but occurs in many ways and in many different directions. Therefore, we will also ask whether the Europeans' and Americans' views of the artifacts has changed the Hopis' view of these objects during the decades.
Even though the symposium focuses on Hopi culture, it will be an example of how museums and descendant communities can discuss problems of representation – particularly in the case of museum objects that are connected to the religious sphere.
The symposium is organized by Markus Lindner (Goethe-Universität Frankfurt), Hilja Droste (Rheinische Friedrich-Wilhelms-Universität Bonn) and Christine Chávez (MARKK Hamburg).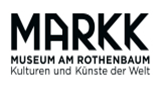 This project is made possible through support from the Terra Foundation for American Art and the Deutsche Forschungsgemeinschaft.


---
Public Program October 6, 2022
Thursday, October 6, 2022 (public with registration)
9 am Registration
9:30 am Welcome Address
– Barbara Plankensteiner, Director MARKK
9:45 am Introduction
– Markus Lindner, Frankfurt; Hilja Droste, Bonn; Christine Chávez, Hamburg
10 am Session 1: Collections 1
– Markus Lindner, Frankfurt am Main: The Wanderers. A Students' Project with the Ferretti Collection of the Nordamerika Native Museum (NONAM), Zürich
– Christine Chávez, Hamburg: Representations of Katsinam in the Warburg Collection and other MARKK Collections.
11:15 am Coffee Break
11:30 am Session 2: Aby Warburg's Perspectives on Pueblo Art
– Claudia Wedepohl, London: From Adventure to Field Trip. Warburg's Journey to the American Southwest through his Diary, Letters and Notes
– Uwe Fleckner, Hamburg: The Grasping Man. Aby Warburg's Metaphor for the Formation of Concepts and Symbols Among the Pueblo
12:45 pm Lunch Break
1:45 pm Session 3: European Interpretations of Hopi Culture and Art
– Erhard Schüttpelz, Siegburg: Aby Warburg and Claude Lévi-Strauss on Pueblo Masked Dances and European Folklore
– Hilja Droste, Bonn: Reflections on Hopi in European Art
3 pm Coffee Break
3:15 pm Session 4: Hopi Cultural Representation (live via video)
– Susan Sekaquaptewa, Second Mesa: Katsina Tithu. A Lesson of Earth Stewardship
– Colleen Lucero, Kykotsmovi: Gifts for the Community from a Hopi Women's Perspective
4:30 pm Break
7:30 pm Public Keynote
– Peter Whiteley, New York: What Is a Katsina and Why Does It Matter? Hopi Representations in Non-Hopi Spaces
Public Program October 7, 2022
Friday, October 7, 2022 (public with registration)
9 am Registration
9:30 am Session 5: Trading Tithu and Hopi Art
– Hans-Ulrich Sanner, Berlin: Riding With Coyote. A 1990 Field-Diary Entry on Tihu-Selling
– Janice and Joe Day, Second Mesa: What I Have Learned Buying and Selling Hopi Art. A Trader's Perspective
11:15 am Coffee Break
11:30 am Session 6: Collections 2
– Peter Bolz, Berlin: The Antes Collection of Tithu in the Ethnological Museum Berlin. A German Artist Looks at Hopi Art
– Kelley Hays-Gilpin, Flagstaff: The Collection of the Museum of Northern Arizona
12:45 pm Lunch Break
1:45 pm Session 7: Conservation and Collaboration
– Diana Gabler, Hamburg: Developing Culturally Sensitive Approaches to Collections Care at MARKK. A Conservator's Perspective
– Justin B. Richland, Irvine: Cooperation Without Submission. Some Lessons Learned from Non-Hopi Collaborations with the Hopi Tribe
3:00 pm Coffee break
3:15 pm Session 8: Hopi Cultural Representation (live via video)
– Ramson Lomatewama, Hotevilla: Perspectives of Traditional and Contemporary Hopi Art
4:15 pm Public Closure and Farewell
Good to know:
Participation and Registration:
Please register for free
participation via email to tithu-registration@dlist.server.uni-frankfurt.de until 25 September.
Venue:
Museum am Rothenbaum
Kulturen und Künste der Welt
Rothenbaumchaussee 64
20148 Hamburg
Anfahrt mit dem HVV
U1 – Hallerstraße
S11/S21/S31 – Dammtor
Bus 15 – Hallerstraße
Bus 19 – Böttgerstraße
Bus 114 – Museum am Rothenbaum
Speakers
Peter Bolz (Former Ethnologisches Museum Berlin)
Christine Chávez (MARKK Hamburg)
Janice and Joseph Day (Second Mesa)
Hilja Droste (Rheinische Friedrich-Wilhelms-Universität Bonn)
Diana Gabler (MARKK Hamburg)
Kelley Hays-Gilpin (Museum of Northern Arizona, Flagstaff)
Uwe Fleckner (Universität Hamburg)
Ramson Lomatewama (Hotevilla)
Markus Lindner (Goethe-Universität Frankfurt)
Colleen Lucero (The Hopi Harvey Project, Kykotsmovi)
Justin B. Richland (University of California Irvine)
Hans-Ulrich Sanner (Berlin)
Erhard Schüttpelz (Universität Siegen)
Susan Sekaquaptewa (Second Mesa)
Claudia Wedepohl (The Warburg Institute, London)
Peter Whiteley (American Museum of Natural History, New York)